RIOT DISTRICT
My weekly, ongoing, mixed media, web comic at riotdistrict.com
A surreal, psychological thriller about a damaged man piecing together his role in the development of a radical new therapy device, and the chaos it unleashes.
Take universal precautions.
BEATRICE IS DEAD
With writer S. Zainab Williams this 92 page, hand-painted, graphic novel was published in early 2014 through a successful Kickstarter campaign.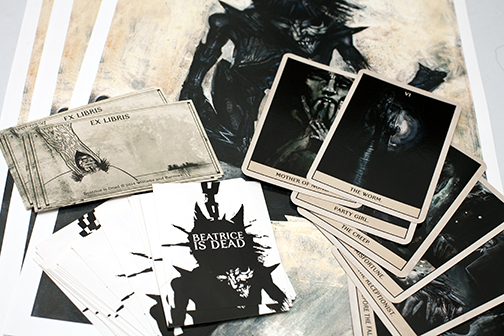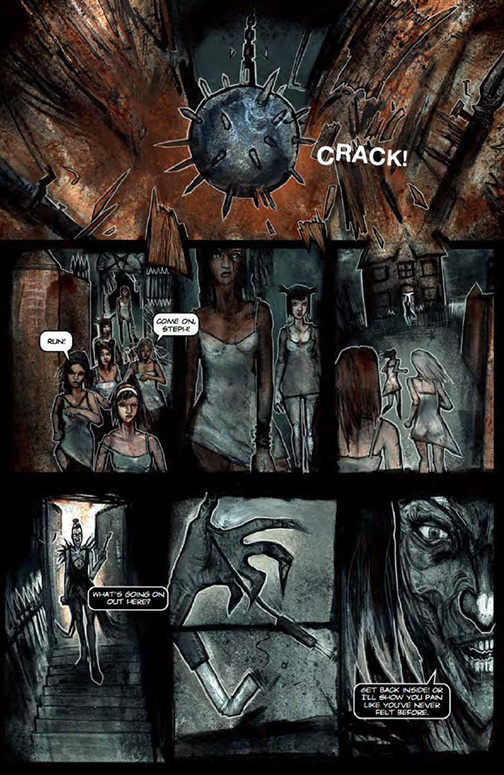 KILLER INSTINCT
In late 2014 I did the illustrations for the Killer Instinct Top 8 Intro (animated by Seth Mussey) for EVO, the biggest fighting game tournament in the world.
SOMETHING ANIMAL
80 page, hand-painted, graphic novel published in November 2011 by Fanboy Comics. Written by Bryant Dillon and Sam Rhodes.
Awards:
Geekie Award 2013 Honorable Mention
Reviews:
CC2K
Spandexless
Thirteen Minutes
Forces of Geek